Celebrate and Support Our Community
We are both proud and excited to announce the 2nd Annual Peel Police Chief Invitational Golf Tournament at Lionhead Golf & Conference Centre on June 28, 2023.
The tournament looks to raise even more vital support for Victim Services of Peel – helping those across our communities who are struggling to overcome traumas as a result of crime or sudden fatalities.
Peel Regional Police and Presenting Sponsor Loblaws Companies Limited look forward to hosting golfers giving back to people living across Mississauga and Brampton struggling to cope.
Join us and make a difference in peoples' lives.
Wednesday, June 28, 2023
Lionhead Golf Club & Conference Centre
8525 Mississauga Rd, Brampton, ON
Registration/Brunch: 9:30 a.m. | Shot Gun Start: 11:30 a.m. | Dinner: 5:30 p.m.
Golf Packages
Foursome/Hole Sponsorship Package $3500
Includes foursome green fees, hole sponsorship package, brunch, driving range, dinner, reception and gifts
Foursome $3000
Includes foursome green fees, brunch, driving range, dinner, reception and gifts
Dinner Only: $150
Includes reception and dinner
Presenting Sponsor $40,000 ***SOLD***
• Entry for three (3) foursomes
• Company logo on golf cart windscreen stickers
• Company logo on one (3) tee box signs
• Opportunity to place branded item in welcome bags
• Company logo on event website with link
• Company logo on silent auction platform
• Company logo on sponsor banner
Gold Sponsor $15,000 ***SOLD***
• Entry for one (1) foursome
• Company logo on a sleeve of 3 balls/golfer
• Company logo on one (1) tee box sign
• Company logo on event website with link
• Company logo on silent auction platform
• Company logo on sponsor banner
• Opportunity to place branded item in welcome bags
Refreshment Cart Sponsor $6,500 ***SOLD***
• Entry for one (1) foursome
• Company logo on napkins on the refreshment cart
• Company logo on one (1) tee box sign
• Company logo on event website with link
• Company logo on sponsor banner
Cigar Sponsor $3,500 ***SOLD***
• Company logo on cigar/golfer
• Company logo on one (1) tee box sign
• Company logo on event website with link
• Company logo on sponsor banner
Halfway Hut $2,500 ***SOLD***
• Signage at Halfway Hut
• Company logo on one (1) tee box sign
• Company logo on event website with link
• Company logo on sponsor banner
Diamond Sponsor $30,000
• Entry for two (2) foursomes
• Company logo on player welcome bags
• Company logo on two (2) tee box signs
• Company logo on event website with link
• Company logo on silent auction platform
• Company logo on sponsor banner
• Opportunity to place branded item in welcome bags
Silver Sponsor $10,000 ***SOLD***
• Entry for one (1) foursome
• Company logo on all pin flags
• Company logo on one (1) tee box sign
• Company logo on event website with link
• Company logo on sponsor banner
• Opportunity to place branded item in welcome bags
Wine Sponsor $6,500 ***SOLD***
• Entry for one (1) foursome
• Company logo on lunch napkins
• Company logo on one (1) tee box sign
• Company logo on event website with link
• Company logo on sponsor banner
Lunch Sponsor $3,000
• Signage on tables
• Company logo on one (1) tee box sign
• Company logo on event website with link
• Company logo on sponsor banner
Driving Range Sponsor $2,500
• Signage at Driving Range
• Company logo on one (1) tee box sign
• Company logo on event website with link
• Company logo on sponsor banner
Platinum Sponsor $20,000 ***SOLD***
• Entry for two (2) foursomes
• Company logo on a postcard in golf carts
• Company logo on two (2) tee box signs
• Company logo on event website with link
• Company logo on silent auction platform
• Company logo on sponsor banner
• Opportunity to place branded item in welcome bags
Scorecard Sponsor $7,500 ***SOLD***
• Entry for one (1) foursome
• Company logo on scorecards
• Company logo on one (1) tee box sign
• Company logo on event website with link
• Company logo on sponsor banner
Cocktail Hour Sponsor $6,500 ***SOLD***
• Entry for one (1) foursome
• Company logo on cocktail napkins
• Company logo on one (1) tee box sign
• Company logo on event website with link
• Company logo on sponsor banner
Dinner $3,000 ***SOLD***
• Signage on tables
• Company logo on one (1) tee box sign
• Company logo on event website with link
• Company logo on sponsor banner
Hole Sponsor $750
• Company logo on one (1) tee box sign
• Company logo on event website with link
Thank you to our 2023 Sponsors
Presenting Sponsor $40,000 ***SOLD***
Gold Sponsor $15,000 ***SOLD***
Refreshment Cart Sponsor $6,500 ***SOLD***
Cigar Sponsor $3,500 ***SOLD***
Foursome with Hole Sponsor $3,500
Diamond Sponsor $30,000
Silver Sponsor $10,000 ***SOLD***
Wine Sponsor $6,500 ***SOLD***
Lunch Sponsor $3,000
Driving Range Sponsor $2,500
Halfway Hut $2,500 ***SOLD***
Pak-Rite
Platinum Sponsor $20,000 ***SOLD***
Scorecard Sponsor $7,500 ***SOLD***
Cocktail Hour Sponsor $6,500 ***SOLD***
Dinner Sponsor $3,000 ***SOLD***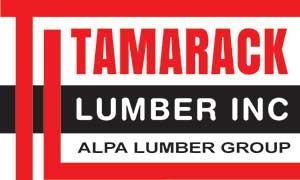 Hole Sponsor $750
Hole in One Sponsor