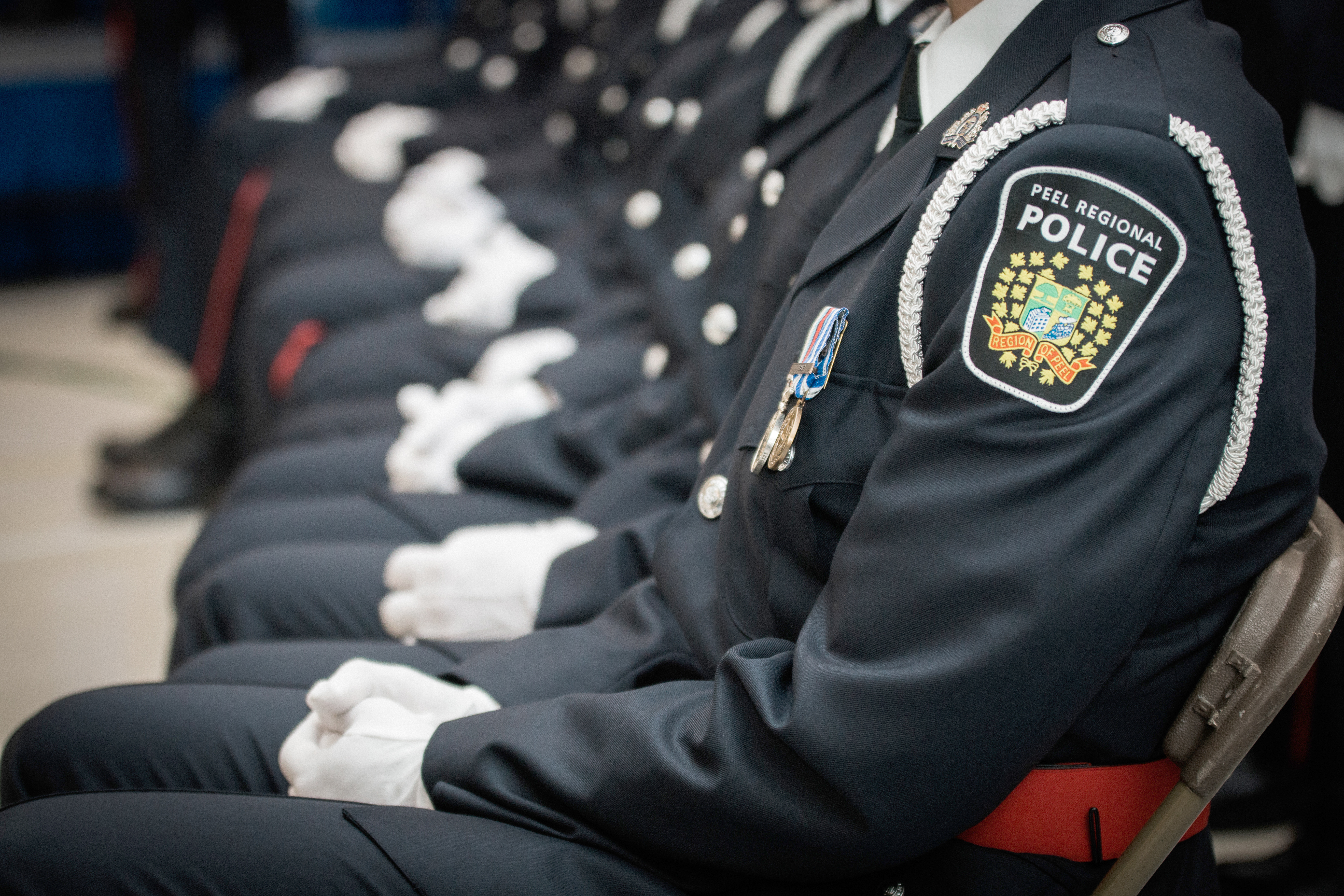 Police Seeking Help in Identifying Female Victim
Posted On Wednesday November 14, 2018
Region of Peel –Investigators from the Major Collision Bureau are seeking the public's assistance in identifying a female who was struck by a vehicle at the intersection of Glen Erin Drive and Folkway Drive in the City of Mississauga.
On November 14, 2018, at 11:22 a.m. a female was crossing Glen Erin Drive at the intersection of Folkway Drive when she was struck by a vehicle. The driver of the Ford F350 remained at the scene and is co-operating with investigators. The female suffered serious head injuries and remains in a Trauma Centre.
The female is described as a white female approximately 60 – 70 years of age, she is 5'3" to 5'7", between 130 and 150 lbs, and grey hair. She was wearing the following clothing:
Blue Guess Sweater,
Blue Under Armour Sweatshirt,
White Columbia down jacket as a top layer,
Guess Jeans overtop of brown track pants,
Size 8 Sketcher Shoes,
One gold Earring
At the time of the collision she was also in possession of an Acura Key Fob.
Police are asking the public to view images of the victims clothing to assist in identifying the female. To view the images please visit our website at peelpolice.ca
If you have information that can help in identifying the female, may have seen the collision, have video footage of the incident, or have information regarding the actions of the driver prior to the collision please contact investigators with the Major Collision Bureau at (905) 453-2121, ext. 3710. Information may also be left anonymously by calling Peel Crime Stoppers at 1-800-222-TIPS (8477) or by visiting peelcrimestoppers.ca.
For media inquiries, please contact the on-duty Media Relations Officer at (905) 453-2121, ext. 4027.
Like us on Facebook and follow us on Twitter. Visit our YouTube channel and our Livestream page.
N/R: 18-403
Inc: 18-0429486
Peel Regional Police – A Safer Community Together