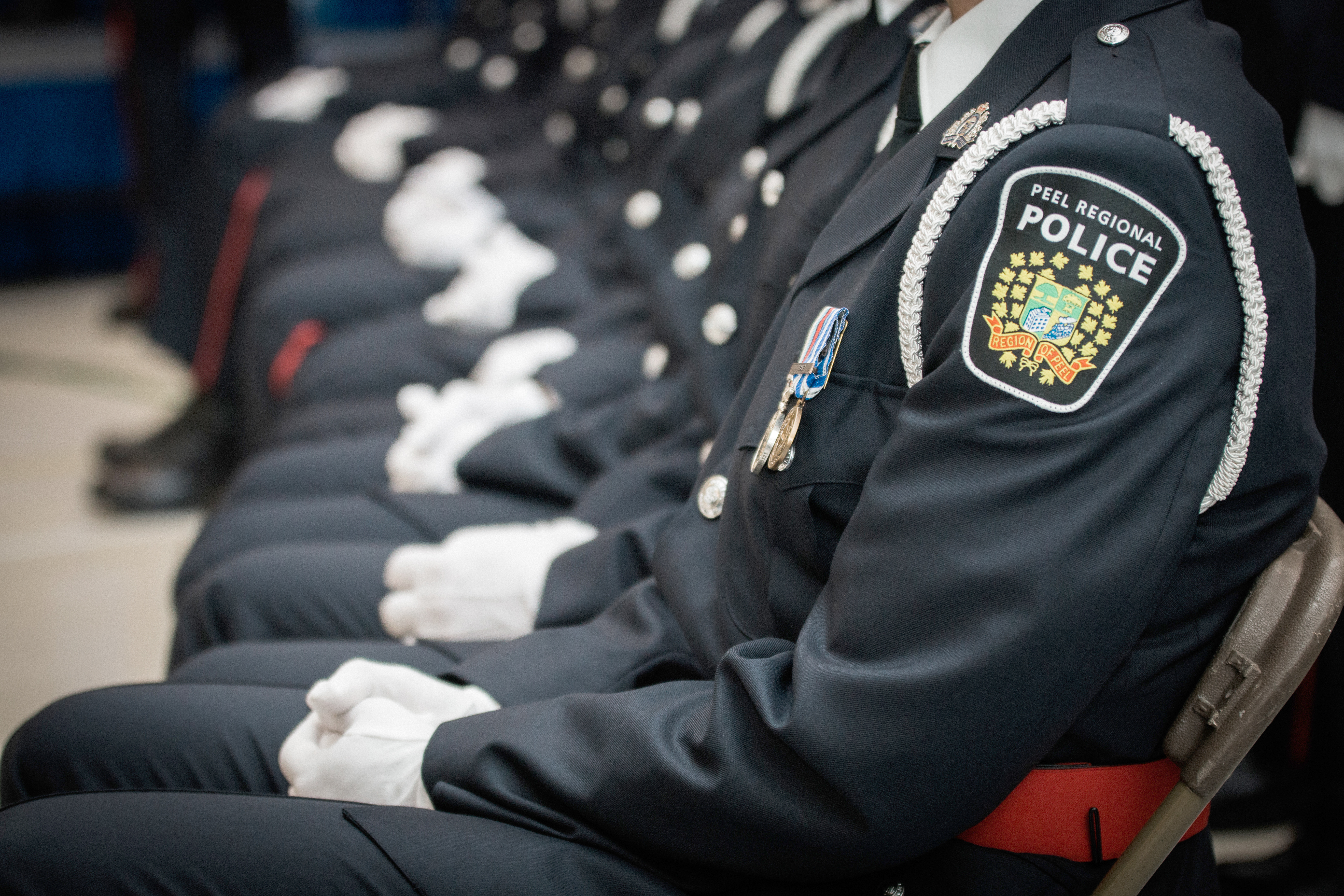 Mississauga Man Facing Numerous Firearm Charges
Posted On Wednesday August 29, 2018
Region of Peel – Investigators from 21 Division Criminal Investigation Bureau have charged a male with numerous firearms related offences.
On Tuesday August 28, 2018, investigators learned of the whereabouts of a male party who was wanted with Niagara Regional Police on two separate warrants.
At 11:30 p.m. investigators attended an apartment unit in the area of Goreway Drive and Morningstar Drive in the City of Mississauga. Officers were able to arrest the male and inside the unit police located a firearm.
Jerome Green, a 20 year-old male, from the City of Mississauga was arrested and charged with numerous firearm offences. Jerome Green was held for a bail hearing, to take place on August 29, 2018, at the Ontario Court of Justice in the City of Brampton.
Peel Regional Police would like to thank Niagara Regional Police for their assistance.
Anyone with information regarding this incident is asked to contact investigators with the 21 Division Criminal Investigation Bureau at (905) 453-2121, ext. 2133. Information may also be left anonymously by calling Peel Crime Stoppers at 1-800-222-TIPS (8477), or by visiting peelcrimestoppers.ca.
For media inquiries, please contact the on-duty Media Relations Officer at (905) 453-2121, ext. 4027.
Niagara Regional Police Media Relations, can be contacted at (905) 688-4111 ext. 5010.
Like us on Facebook and follow us on Twitter. Visit the Peel Regional Police YouTube Channel and our Livestream page.
N/R: 18-281
Inc: 18-0324089
Peel Regional Police – A Safer Community Together