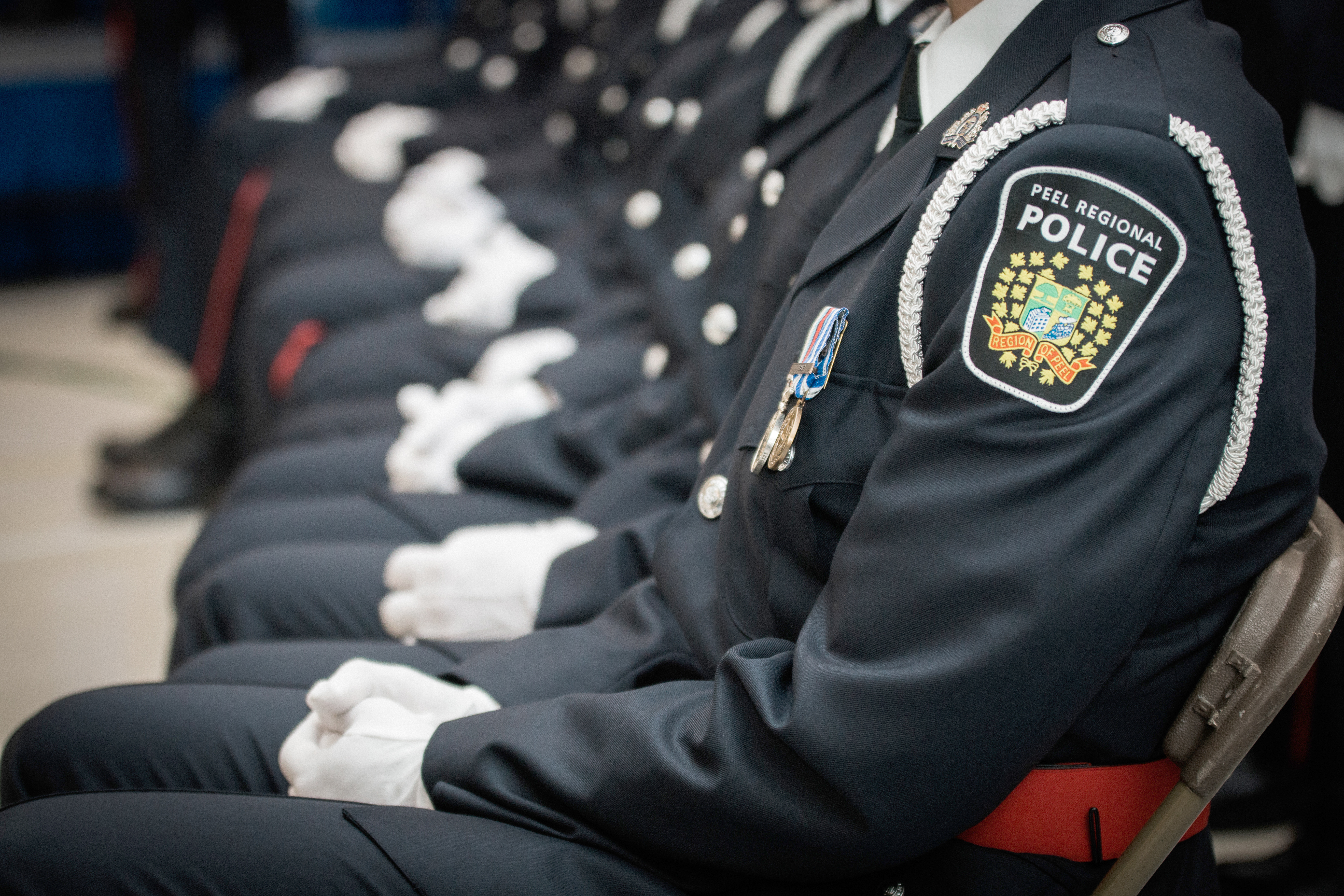 RIDE Spot-Check Investigation Results in Firearm Charges
Posted On Tuesday December 08, 2020
Region of Peel - Officers assigned to the Festive RIDE (Reduce Impaired Driving Everywhere) program have laid several charges against three men, after a loaded firearm was recovered during a spot-check in the City of Brampton.
In the early morning hours of Sunday, December 6, 2020, officers were conducting random sobriety checks on motorists in the area of Mississauga Road and Embleton Road. While investigating a vehicle and its occupants a violation of the Cannabis Control Act was observed which led to a search of the vehicle. During this search, officers located a loaded .45 caliber handgun.
As a result of this investigation, Birhan Osman, a 19-year-old man from Toronto, Jayson Jeyakanthan a 29-year-old man from Brampton and Lavan Paleswaran, a 30-year-old man from Vaughan have all been charged with the following offences:
Unauthorized Possession of Firearm
Careless Storage of Firearm and Ammunition
Carrying a Concealed Weapon
Knowledge of Unauthorized Possession of a Firearm
Possession of a Prohibited Device or Ammunition Knowing its Possession is Unauthorized
Occupant of Motor Vehicle Knowing there was a Firearm
Possession of a Loaded Prohibited and Restricted Firearm
Additionally, Birhan Osman was charged with Fail to Comply with a Release Order and Jayson Jeyakanthan was charged with Fail to Comply with a Release Order and Possession of a Controlled Substance.
All three men were held for a bail hearing and appeared at the Ontario Court of Justice in the City of Brampton on Sunday, December 6, 2020.
Anyone with information pertaining to this matter is asked to contact the 22 Division Criminal Investigation Bureau at 905-453-3311, ext. 2233. Information may also be left anonymously by calling Peel Crime Stoppers at 1-800-222-TIPS(8477) or by visiting peelcrimestoppers.ca.
Subscribe to us on YouTube and follow us on Twitter, Facebook and Instagram.
For media inquiries, please contact the on-duty Public and Media Relations Officer at 905-453-2121, ext. 4027.
N/R: 20-345
Inc: PR200398294
Peel Regional Police – A Safer Community Together
-30-