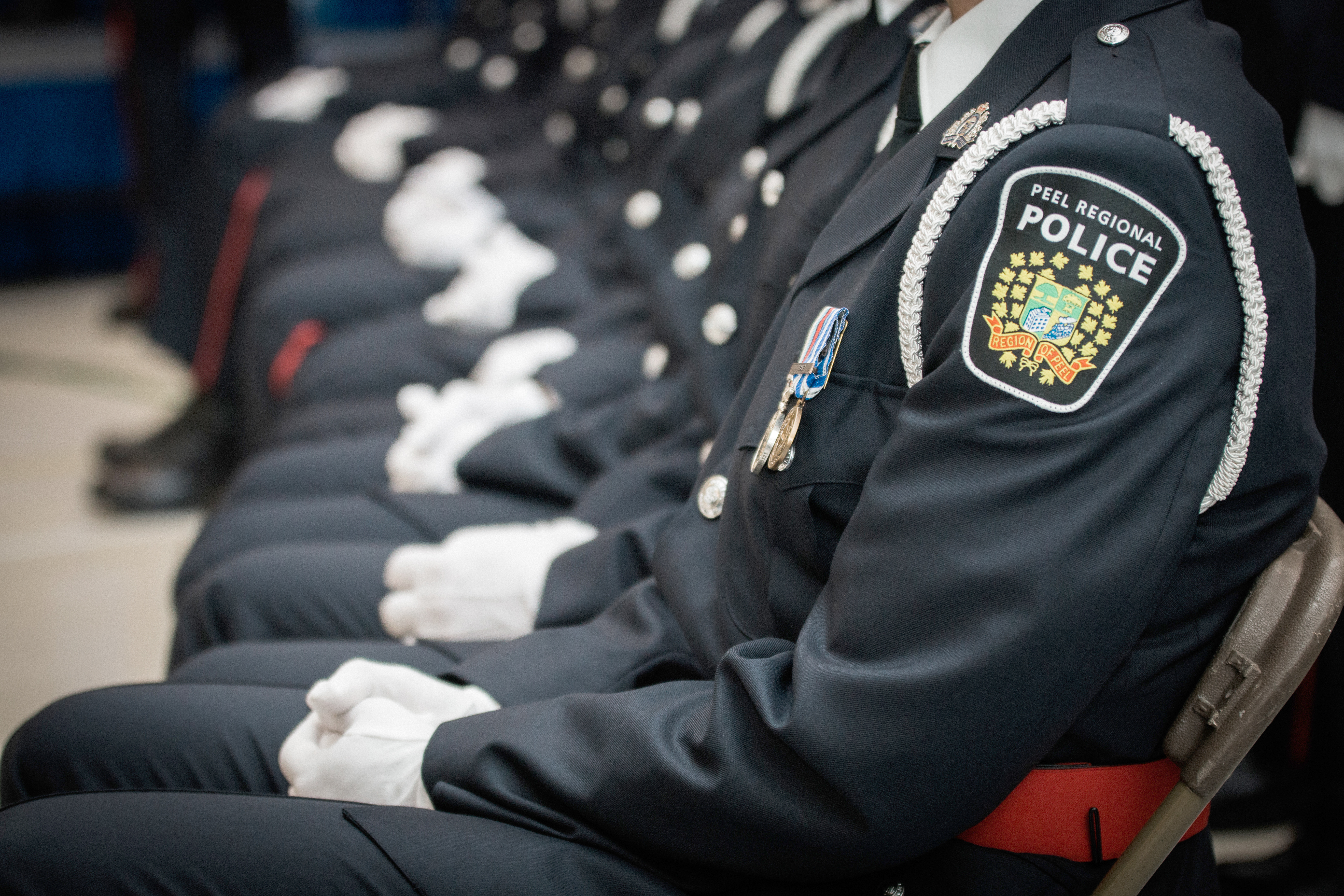 Technique and Tactics Targeting Road Safety
Posted On Tuesday June 15, 2021
Peel Regional Police officers are facing an increase in the number of public-initiated vehicle collisions. In the first five months of 2021, there have been 23 incidents where suspects have intentionally struck our police cruisers with the intention of fleeing from the police. Not only is this a significant risk to our officers but also to our community.
Officers have received specialized training in risk mitigation techniques and tactics to minimize risk. They utilize a variety of training options to immobilize suspect vehicles that pose both a flight risk and a danger to our community. "Road Safety is a fundamental element of our Community Safety and Well-Being plan, and we're always making advances in techniques to keep our streets safer," stated Deputy Marc Andrews of Peel Regional Police's Community Policing Operations Command.
In the first five months of 2021, Peel Regional Police issued almost 22,000 Highway Traffic Act Offence Notices including speeding charges, an increase of over 34% from the same period in 2020. As concerning is the over 300% jump in stunt driving and street racing charges laid between January and the end of May of this year as compared to the same period a year earlier. "This year we have seen an increase in the number of aggressive driving incidents as compared to the previous two years. Our response has been through increased enforcement, holding those driving recklessly on our roads accountable for putting everyone in our community at risk", added Deputy Andrews.
Public safety is Peel Regional Police's first priority. The safety and security of road users, pedestrians, cyclists and drivers alike, is paramount.
Peel Regional Police will not tolerate the actions of individuals who intentionally strike our officers or pose a danger to public safety. Such individuals will be charged and prosecuted to the full extent of the law. Peel Regional Police and our local partners at the Region of Peel and the cities of Mississauga and Brampton are working towards Vision Zero: No loss of life is acceptable due to a motor vehicle collision.