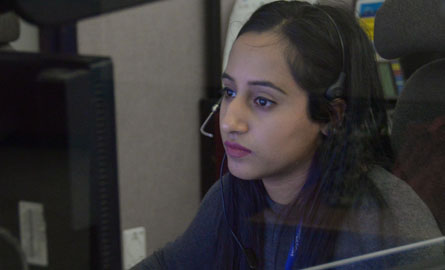 Peel Regional Police has over 800 civilian employees who are vital in providing the highest quality of policing. Civilian careers may be of interest if you want to work with the police but not as an officer.
We offer a professional and diverse environment where career development and advancements are available.
See our latest job postings and if any position interests you.
If you want to speak to a recruiter on the phone, or in person, contact Recruitment and Staff Support. We won't accept resumes in-person, all resumes must be submitted through our online application process.

Steps in Hiring Process
The Region of Peel conducts a thorough and detailed hiring process, which could result in a lengthy process. The hiring process includes:
Step 1: Searching for the best qualified person through outreach efforts.
Step 2: Screening online applications to ensure correct fit.
Step 3: Testing specific to the position.
Step 4: In-depth interview.
Step 5: Background check.
Step 6: Offer of employment.