Anti-Racism Advisory Committee
The Anti-Racism Advisory Committee comprises of residents from the Region of Peel who will engage and work collaboratively to address a number of commitments undertaken by the service to identify systemic barriers. This includes providing advice and feedback on Peel Regional Police's anti-racism practices and the impact of policing on diverse communities in the region.
A group of community members referred to as the interim ARAC coordinated the application and selection process of the new ARAC members. The following steps were undertaken during the process that began in February and completed in April 2022.
Identify selection criteria - The interim ARAC committee put together a competency criterion for selecting members that included gender identity, age group, race/ethnicity, skills etc.
Advertise volunteer positions - An online application form was posted on Feb. 22 as well as, an information session was hosted to provide information.
Receive applications
Evaluate and Select - Interim ARAC reviewed applications to ensure Peel's diverse community was represented in the committee.
Award - Successful applicants were notified.
Meet and greet with new members - On May 10, a formal kick-off meeting was held with all members and Peel Regional Police, which included a discussion and an orientation on the committee's Terms of Reference.
Meet Our Members
Co-Chair: Len Carby
Len Carby is a Senior Financial Consultant, IG Wealth Management. With over 20 years of community service in Canada and abroad, Len is driven to serve his community by bringing practical and innovative social leadership. He understands the challenges and opportunities facing the Region of Peel, and desires to position the growing region to confront them by offering new ideas to make his community a caring, inclusive, and welcoming place for its diverse residents. Len is Co-Chair of the Anti-Racism Advisory Committee (ARAC) at the Peel Regional Police among many other community volunteer roles including: PDSB-We Rise Together Committee, past Chair of the UWGT-Black Community Advisory Council, Mississauga Mayor's Black Caucus, and is a member the United Way Greater Toronto Board of Trustees, and Strategic Resource Development Committee.
Co-Chair: Alicia Ralph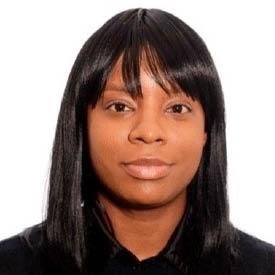 Alicia Ralph is a lifelong resident of Peel, having resided in Mississauga and the Brampton area for over 30 years. She has an undergraduate degree in Sociology and a Master of Social Work from York University and is currently completing a Master of Health Management from McMaster University. She also has completed additional training in therapy from Wilfrid Laurier University as well as certificates in Human Rights from Osgoode Law School and Transformative Equity, Inclusion & Belonging Leadership from Humber college. She has worked in healthcare and education as a social worker. She currently works for the Hamilton Wentworth Catholic District School Board, as a System Equity Officer, focusing on systemic change to eradicate racism and discrimination for Students and Staff. She also sits on various community committees focusing on addressing anti- racism in education, mental health, and healthcare.
Staff Liaison: Deborah Buchanan-Walford
Deborah Buchanan-Walford is a Jamaican-Canadian anti-racist high school educator who has been living in the Peel region for almost 10 years. Deborah is also a community activist and organizer, and has participated in various initiatives focusing on addressing anti-Black racism and intersectional oppression as well as improving public education. This includes working with the Ontario Alliance of Black School Educators (ONABSE), the Ontario Education Workers United grassroots organization and the Ontario Parent Action Network. Deborah's overall focus is on contributing to an equitable, accessible society for everyone and especially Black, Indigenous and otherwise racialized people. Her interest in the Peel ARAC is to continue to do just that to the best of her ability.
Tehmina Asad
Tehmina is a Passionate Entrepreneur having over 10 years of experience in Entrepreneurship & Community Building. Tehmina is a Pakistani origin Muslim and a New Immigrant to Canada. Along with running her venture INSTA Foods she is currently doing a Fellowship with Acumen & Rockefeller Foundation. She volunteers with many International Organizations and run a Community of Women Entrepreneurs in Pakistan with over 8000 registered members. From her Volunteer work in Entrepreneurial Eco System for diversity and inclusion, to her focus on the environment by reducing Food Waste— everything Tehmina does speak to giving back, giving to community, giving to the world—and in many ways, her Entrepreneurial journey reflects her determination to create value for others through her work and business.
Madison Bertrand
Madison is currently a Master of Social Work candidate and has lived and worked within the Region of Peel for the majority of her life. She received a Bachelor of Arts with Honours in Criminal Justice and Public Policy with a minor in Family and Child Studies from the University of Guelph, and had the opportunity to study Human Rights from a European perspective in Sweden. She also received a Certificate in Addictions and Mental Health from George Brown College, and has experience working within community education on substance use, the youth criminal justice system, child welfare services, and programming and recreation. Madison hopes to continue to advocate and support community members facing adversity—specifically relating to mental health and wellness, trauma informed care, and anti-oppressive and culturally relevant practices.
Sydney Butler
HR Professional | Founder, Speaker and Accessibility/Neurodiversity Consultant at Accessible Creates| Human Resources Consultant at InteractivePDF | They/Them Pronouns

It is my understanding that my professional purpose must be to ensure that everyone has the opportunity to be successful regardless of barriers in their way, and I must as a professional remove these barriers. A 2020 graduate from Sheridan College from the Honours of Bachelor of Business Administration-Human Resources program. I wrote AODA policies, practices and procedures for a non-profit organization and made sure they were compliant and were in the situation where they could better train their employees to work alongside and provide support to clients with disabilities.

I have since started speaking and consulting other companies on how to be more Accessible and Inclusive from a Human approach and how to empower and recruit more diverse individuals in an authentic manner at my company at Accessible Creates.
Jhonathan Calderon
Jhonathan works with children and youth as a Youth Services Officer in the region of Peel. These services include behavior management, communication strategies, and play-based learning. Jhonathan is a proven visionary and strategic leader of a rehabilitative team that focuses on reducing recidivism through case management and reintegration plans.

Jhonathan received a BA in Psychology from York University and developed a strong devotion for community work involving mental health, crisis intervention and DE&I (Diversity, Equity, Inclusion). Through his work with families, children, and youth he has also gained an appreciation and understanding of the complexities of working within the social service field.
Jody Campbell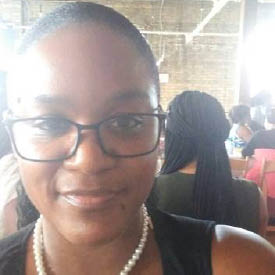 Jody Campbell is a native to Peel and has been teaching with the Peel District School Board for the past 10 years. She received a BA from York University with a major in English and a minor in Caribbean Studies. Jody has developed a Girl's Group for Black and racialized girls and a Black Students Alliance at her school. She has a strong sense of devotion to overturning, disrupting, and dismantling the disproportionality and disparities in outcomes to Black and racialized student learning and well-being.
Kristen Cocev
Kristen Cocev spent almost a decade working with vulnerable populations and assisting persons in conflict with the law reintegrate into society through various positions held within the Federal Public Service.

Currently Kristen works as a Diversity and Inclusion Advisor. She is excited to bring her perspective and experiences to the advisory committee to assist the Human Rights Project to achieve their goals in addressing systemic racism.
Arjan Dhoot
Arjan Dhoot is a senior medical student at the University of Toronto. He has resided in both Brampton and Mississauga, allowing him to understand the unique needs of both cities enforced by the Peel Regional Police Service. He is a co-founder of the 3D-PPE GTHA initiative and led the production of over 25,000 3D printed face shields for frontline workers across during the pandemic. He has also authored numerous peer-reviewed manuscripts, won many research awards, and has been invited to speak about his research at local, national, and international meetings. He is excited to contribute his expertise in research, lived experiences as a citizen of Peel region, and his experiences in healthcare to the Anti-Racism Advisory Committee.
Ricky Gill
Ricky Gill is a lifelong resident of Mississauga. He is a graduate of York University and the University of Windsor Faculty of Law. After being called to the Bar of Ontario he practiced law in Peel region. He is currently employed with the Government of Canada.
Mohammed Hashim
Mohammed Hashim is a human rights expert, currently working within the Federal Public Sector.

Hashim has a strong dedication to public policy development in addressing systemic discrimination and has worked to create opportunities for marginalized communities through fellowships and community benefits agreements.

He is a member of the Board of Trustees of the United Way of Greater Toronto, and previously served as a Treasurer of the Board of Directors of the Urban Alliance on Race Relations and is a founding advisor of the Canadian Anti-Hate Network.
Nishat Kazmi
Nishat Kazmi has a background in law and international development. He has worked with law firms and not-for-profits for over six years on issues such as international trade, human rights, sustainable development and climate change. Nishat is currently working for the Municipal Property Assessment Corporation and serves on the Board of Mississauga Community Legal Services (MCLS).
Sean Meagher
Sean has worked as a community organizer in the social service sector across the GTA for over 30 years, supporting innovative initiatives in housing, settlement, health care, and access to justice. He has served as ED at the Social Planning Council, and a principle at Public Interest - a social enterprise developing community-based reproach and public policy reform work.
Robert Mitchell
In the 1980's we came to the Peel/Brampton area to raise our children in a rich inclusive cultural environment that would afford them the opportunities to grow and foster without racial bias and with respect for all cultures. It has been my pleasure to work with members of the Peel Regional Police and their C.O.P.S. army cadet program for well over 20 years. I have received commendations from the Army Cadet League, Police Services Board, OPG and Canadian Blood Services. I hold multiple certifications in adult education, and environmental & occupational health and safety as well as several professional designations. My working career involved training young people in highly skilled, complex trades. My goal with this committee is to help identify and advance opportunities to ameliorate racism not only in PRP, but in all areas of our community. I look forward to contributing to the work of the ARAC.
Christopher Myrox
Christopher was born in Toronto and raised in Mississauga. He is currently studying Criminal Justice at the University of Guelph-Humber. He has always had an interest in helping out in the community as he one day hopes to be a police officer with the Peel Regional Police. Christopher intends to provide a youthful insight surrounding the issues presented to the committee. The time spent on the ARAC committee will help him gain a firm understanding of some issues within policing so that he can be a part of the change and see it come to fruition by the time he joins the force.
Fae Samuels
Dr. Samuels is a retired Principal of the Dufferin-Peel District School Board with over thirty years as an educator. Fae is a published author of, "How to Implement a Peer Mediation Program: Step by Step Instructions." Fae has a plethora of qualifications and experience such as instructor in the Faculty of Peace and Conflict Studies at Conrad Grebel University, Waterloo where she taught Conflict Resolution in Schools and holds a Doctorate degree in Education (Conflict Resolution, OISE/UT), Master of Science (C.W. Post, Long Island University, N.Y.), the Supervisory Officers qualification (OISE/UT), and a Diploma in Special Education (York University). Her best-known programs are the implementation of Peer Mediation programs in Schools, Peer Mediation and the Justice System, how to make Peace with your Teenagers, and How to Re-culture a School. She trained participants in South Africa, Columbia, the Caribbean, United States, and Canada.
Melissa Toney
Melissa Toney is the Senior Manager, Community Programs at the Responsible Gambling Council.
She has worked in the non-profit sector for 25 years, spending the majority of her career at the Region of Peel in various leadership roles. Melissa has extensive experience and expertise in community development, engagement and grant management with a focus on advocacy and capacity building. Her passion and commitment for serving her community through partnership development and support of collaborative networks has resulted in several successful initiatives across Peel Region.
Filita Visaya-Tiwari
Filita Visaya-Tiwari is a long time resident of Mississauga. Through her company, Synergy Media Hub, she has supported many local businesses and women's organizations such as GMEAN, Global Women's Peace Conference and A Celebration of Women. She was featured in the Soulful Image magazine and was a guest speaker for women on the Rise.

As a mother of three teenagers, she is always trying to create balance and to make a difference. Filita's personal mantra is: Change starts with me.
Patricia Williams
Patricia was born and raised in Peel, and continues to reside here in the community she loves. She is an Advisor in the Health Services department at the Region of Peel. Over the last 7 years, she has worked in a number of roles supporting the Ontario Works program and the children's services division in Peel. Patricia has extensive community-based experience in Peel having worked as a support worker in a group home for 10 years, as well as volunteering at Trillium Hospital and as a Big Sister with Big Brothers and Big Sisters. Patricia has a bachelor's degree in sociology from York University, and a strong project management background.
View Community Survey Results
Click for raw data from the community survey
Note: Data is also available in the full survey report above.