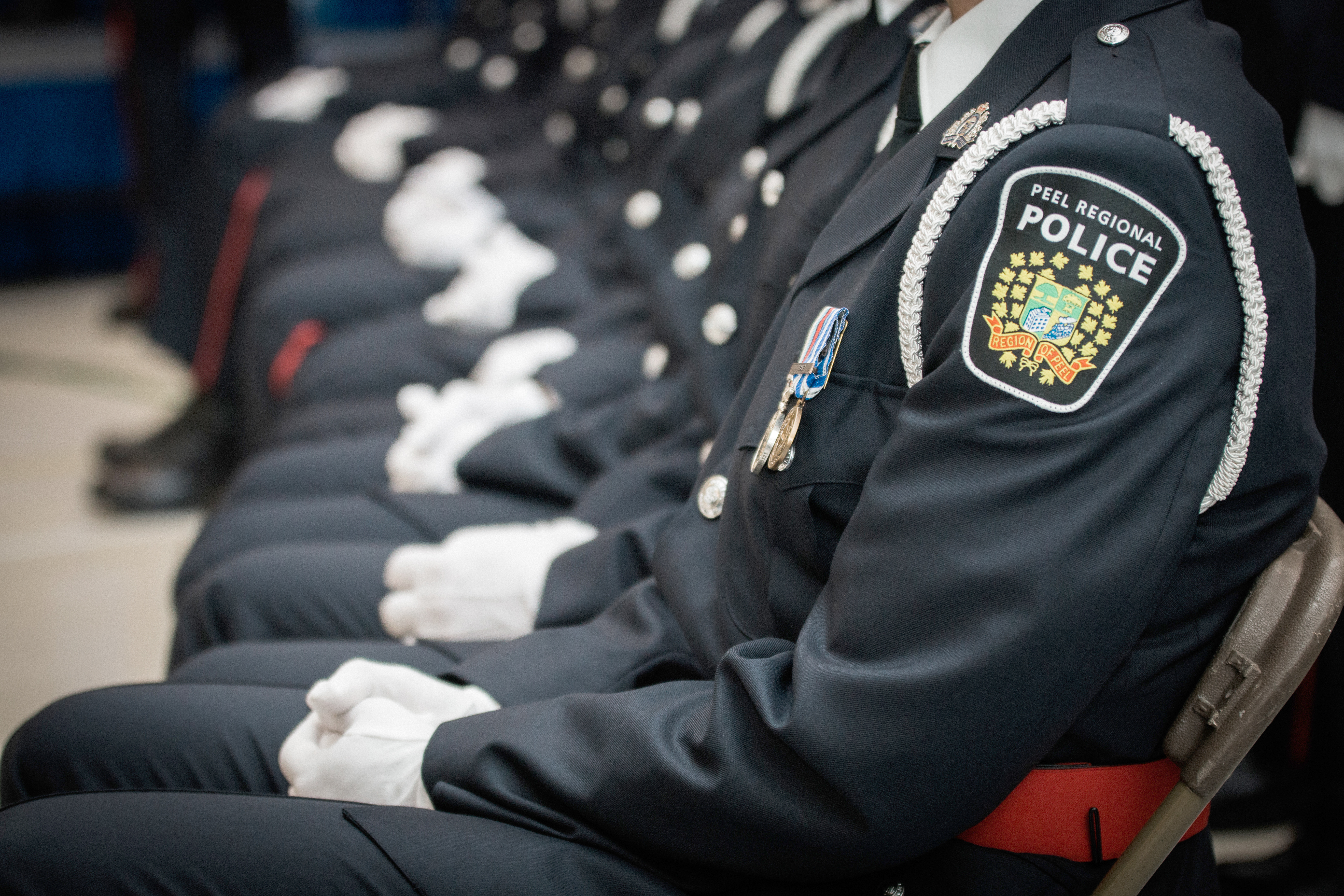 VIDEO: Our Path Forward
Posted On Thursday July 09, 2020
When I became Chief of Peel Regional Police last October, I did so with a mandate of change, to move this organization forward with the goal of better service to the community. I have since listened, observed, and now it is time to act. I want to take this opportunity to highlight some of the necessary steps we have chosen to accomplish this significant systemic organizational change.
It will be a multi-facet approach focused on three key areas:
Accountability & Commitment
Flexibility & Change
Relationships
Accountability & Commitment will embrace Diversity, Equity, and Inclusion, Culture Change, and Focus on People. This shift in gears directs us towards a proactive policing approach, strengthening relationships within the community. We will achieve this through consistent and active engagement, hiring of an Equity, Diversity & Inclusion Manager, and launching our Canadian Centre for Diversity and Inclusion (CCDI) action plan. This plan is paired with the initiation of a human rights centric roadmap centred on community safety and well-being.
Our commitment will direct our resources where it is most beneficial, by bolstering hiring and support to the front line services as a priority. It will lay the footing to a more robust foundation, a healthier workforce, and internal leadership development. Rethinking our roles and business model by focusing on the people, leveraging new and current partnerships, will allow us to achieve Community Safety and Well-Being.
Flexibility and Change encompass Innovation & Technology, Collaboration, and Strategic Initiatives. Our first step is creating the Innovation & Technology Command, led by Deputy Chief Anthony Odoardi. To accelerate the implementation of body-worn cameras, we will develop a Digital Evidence Management Strategy (including mobile devices and CCTV systems). It will also include the acquisition of Business Intelligence software to drive evidence-informed community safety initiatives and analytics, which will evaluate our progress through outcome-based metrics, to reassure and sustain the positive changes.
Relationships guide our core change to Strengthened Service to the Community, Partnering with Social Services, and Reducing Identified Risks. We will achieve this by changing our traditional approach to the following areas:
(1) Mental Health and Addictions
(2) Traffic & Road Safety
(3) Crime Trends
(4) Priority Populations
Relationships are the foundation of everything we do. We are committed to building and maintaining them by using the foundation of the Ontario Community Safety Wellbeing Model that focuses on the community needs. This model of community policing will modernize our approach. This began on June 1, 2020, with the complete reorganization of our service, the promotion of over 50 members into key, critical positions, and prioritizing the hiring of front line officers. We also established a new Community Police Operations Command structure and created a Community Safety Well Being Bureau, which integrates front line policing and multi-sector initiatives to address the root cause of harm in the community and factors to mitigate that risk.
My goal and commitment to the community, and this organization, will use this innovative multi-facet approach focused on Accountability & Commitment, Flexibility & Change, and Relationships. These combined methodologies will provide a concentrated solution that is community-based, data-driven and with local solutions for a positive collective outcome. This is the heart of Community Safety and Well-Being.
We are embarking on a journey of thoughtful and meaningful improvements to the service we provide you. I am proud to lead this great organization of professionals as we move forward. These changes will take time, but I am committed to bringing the necessary focus with the continued goal of A Safer Community Together.